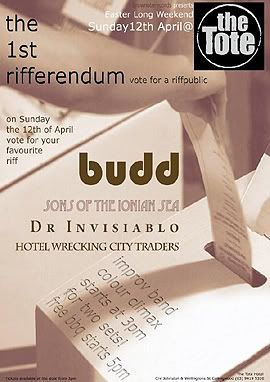 Budd - The Tote, Collingwood.
Sunday 12th April, 2009.
Played as part of Rifferendum 2009.
with:
Sons Of The Ionian Sea
Dr Invisiablo
Hotel Wrecking City Traders
Colour Climax.
Keys Points to remember when thinking of Budd:
--> Noun: shape-shifter, something or somebody that can change from one form into another.
Eg. From chilled-out melodic meanderings to fucken loud bass-driven heavy grooves in 3 seconds flat!
--> Mesmerising,
--> Hypnotic,
--> Calming,
--> Chaotic.
--> Rifferendum votes have been cast...
As AC/DC sang...
"We salute you"!
--> At times, the music is so chunky you need to be wielding a chainsaw just to walk the room!
--> They are the only band in existence that can get you stoned aurally!
You zone in, you zone out, vision sways and you lose focus. One sense weakens as another is heightened. Your ears guide you, blood trickling from within.
Earplugs aren't to keep the noise out, it's just to keep the blood in.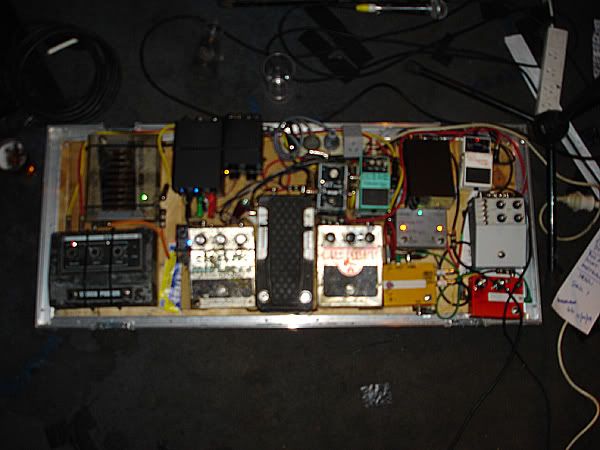 --> Sometimes the world is just too damn quiet...
Noise can soothe the soul.
Plug me in, immerse me into the mains.
High voltage rawk'n'roll.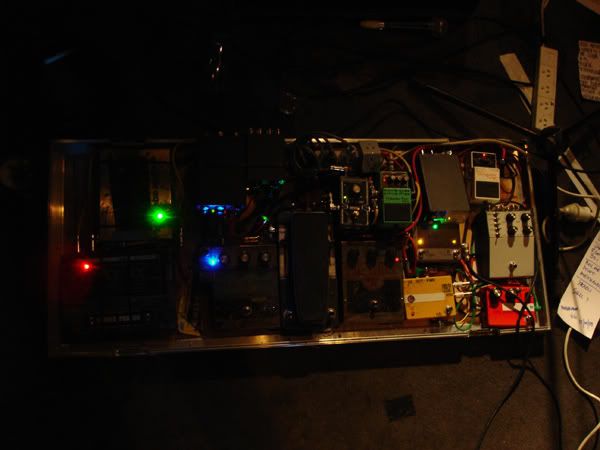 --> With the lights out... it's more dangerous!
--> Hang on...
Is that a sandwich press in there?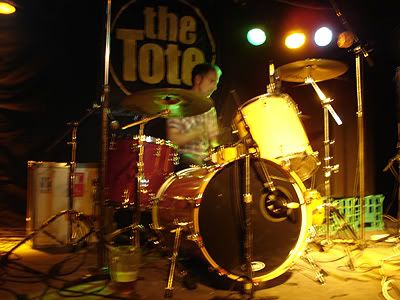 --> Driving rhythms drive the girls mad...
--> My camera doesn't capture the sheer volume of Budd.
It also doesn't capture much at all...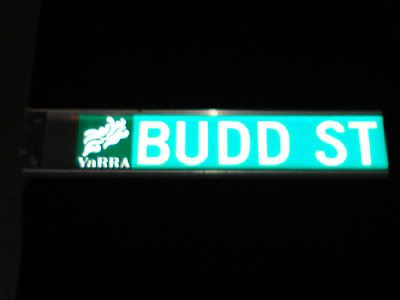 --> When looking for a car park, always follow your heart...
It's where I actually parked for the night... never knew it existed, but once you get a taste for it, you just keep going back for more.
What's that a picture of on the sign?
For info on Budd's up & coming release 'Jawa',
check out these sites...
Budd's Myspace
Craig Westwood.com
Budd are again playing the Tote on Saturday 25th April.
As part of their own Comedy Festival (?!?) with comedian Lance Petrie,
the fuckin legendary Meanies and Cockfight Shootout.
Next night...
(unfortunately not at the Tote!)
EAGLES OF DEATH METAL !!!